Effective Ways To Clean Up After a Flood
4/25/2022 (Permalink)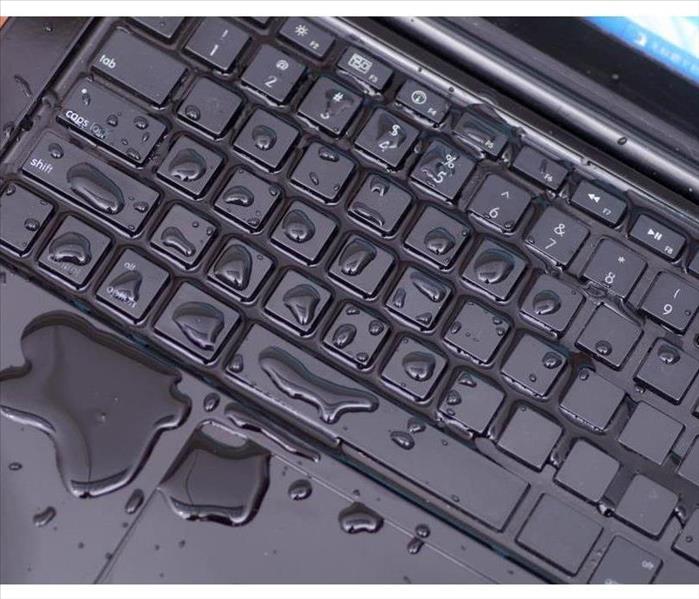 If you need a flood cleanup after a storm, don't try to tackle the problem yourself. calling SERVPRO is the best solution.
Methods For Cleaning Up After A Flood
Working in West Salem, WI, means you may be at risk of experiencing a flood in your building. The consequences of having a flood on the property can be disastrous. Not only will you worry about your building itself, but you have many personal belongings and office items to care for. The good news is that with the right help, you can salvage many of these things with proper content cleaning.
Using the Pros
For minor water problems at work, you can probably clean up well and not stress out about whether your contents are safe. However, when the flood is more widespread, you'll need a professional water removal team to help. Experienced technicians offer the following:
Quick response, even after hours or on the weekends

The right equipment for even the biggest jobs
Experience and expertise in handling all types of flooding
Cleaning Carpets
Flooring, especially carpet, can suffer a heavy toll after a storm and other sources of flooding. Getting carpet back to normal is one of the most common types of content cleaning that professionals handle. The technicians will first pull up the carpet and padding to assess the damage underneath. After extracting the water and sanitizing the area, the techs will thoroughly dry it. If necessary, the team will replace the carpet.
Drying Out Electronics
Never try to clean heavily wet electronics by yourself. Professionals have the tools and skills to safely clean water-damaged computers, printers, monitors, and other devices. The team will first clean the outside of the electronics before removing any moisture from the inside.
Restoring Documents
Any type of water, particularly black water, can spell big trouble in your office. You may think that documents such as books, files, maps, and photographs don't stand a chance against flooding. Cleanup crews have the training to handle documents delicately and use freeze-drying techniques to clean these materials properly.
Content cleaning is vital after water damage in the office. Professionals companies can clean flooring, electronics, documents and more. This can give you peace of mind amid a disaster.